Fountain pens inuye
PRODUCT DETAIL
Product Specifications
Clip & Cap: Machined aluminum
Body: Hard Maple / Laser Processed / Urethane Varnish Finish
Nib: Jowo (Manufactured in Germany), Stainless Steel, Medium Tip
* Ink Tank: Cartridge / Converter-style Ink
About the Cartridge and Converter
Recommended Manufacturers
Pelikan / Faber / Kaweco / Visconti or similar
The nib used for this product is the most popular standard throughout Europe, however, please note that not all European manufacturers are compatible.
Package Contents
Fountain Pen
Cartridge
Converter
To Use the Cartridge
Remove the cap and barrel.
Holding the nib upright, slowly twist the cartridge while inserting deeply, until the stainless steel ball at the tip falls into the ink.
To remove, pull gently while twisting the nib upwards.
To Use the Converter
Remove the cap and barrel.
Holding the nib upright, insert the converter.
Rotate the converter knob to the left.
Submerge the nib to its base in ink, then rotate the converter knob to the right to draw in the ink.
Wipe off any excess ink from the nib using a soft cloth or similar.
Product Handling & Care
Do not use for any purposes other than writing.
Keep out of reach of children.
If ink is mistakenly swallowed, give water to drink, and immediately consult a physician.
Be mindful not to drop or roughly shake the fountain pen, as this can cause ink to be discharged.
This is a delicate product. Please be careful not to drop on hard surfaces or otherwise handle the product roughly, as this may cause damage or breakage.
When the cap or barrel become dirty, wipe with a soft, dry cloth.
Never clean with damp cloths, metal polishes, chemicals, or similar.
Applying excessive force to the nib may lead to deformation of the nib and impaired ink flow.
Use only the recommended refill supplies (ink cartridges).
If left unused for an extended period of time, the product may become unable to write.
Each product is individually manufactured by an artisan, and has its own unique differences.
These fountain pens are styled after 'makiri', a knife which is symbolic of Ainu artisanry. The culture of 'giving and handing down' is deeply ingrained in makiri, and each fountain pen faithfully reflects this culture with an engraved design that is both functional and emotionally spiritual.
In Ainu tradition, a man presents his beloved woman with a menoko makiri as a proposal gift. Likewise, these fountain pens are crafted with the philosophy of conveying treasured feelings between the giver and the recipient.
PROFILE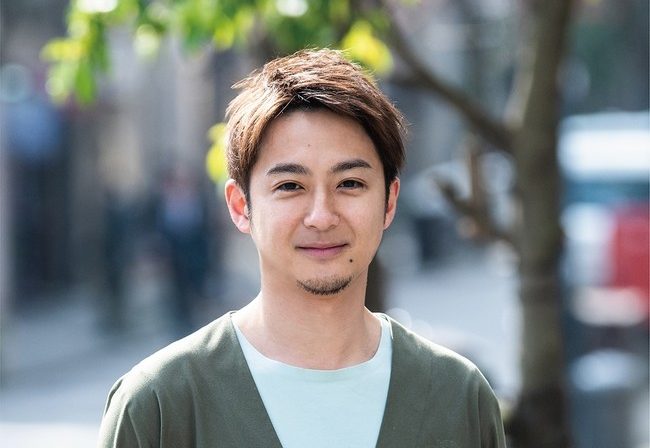 Genki Harada
デザイナー/熊本県出身  
Since establishing TANT, Inc., has worked in product design, product development and sales channel development for electrical appliances, daily necessities, food products, and more, as well as community-based event planning, while also managing original jewelry brand Ikue. Winner of multiple awards such as the TBDA Grand Prize and Good Design Award.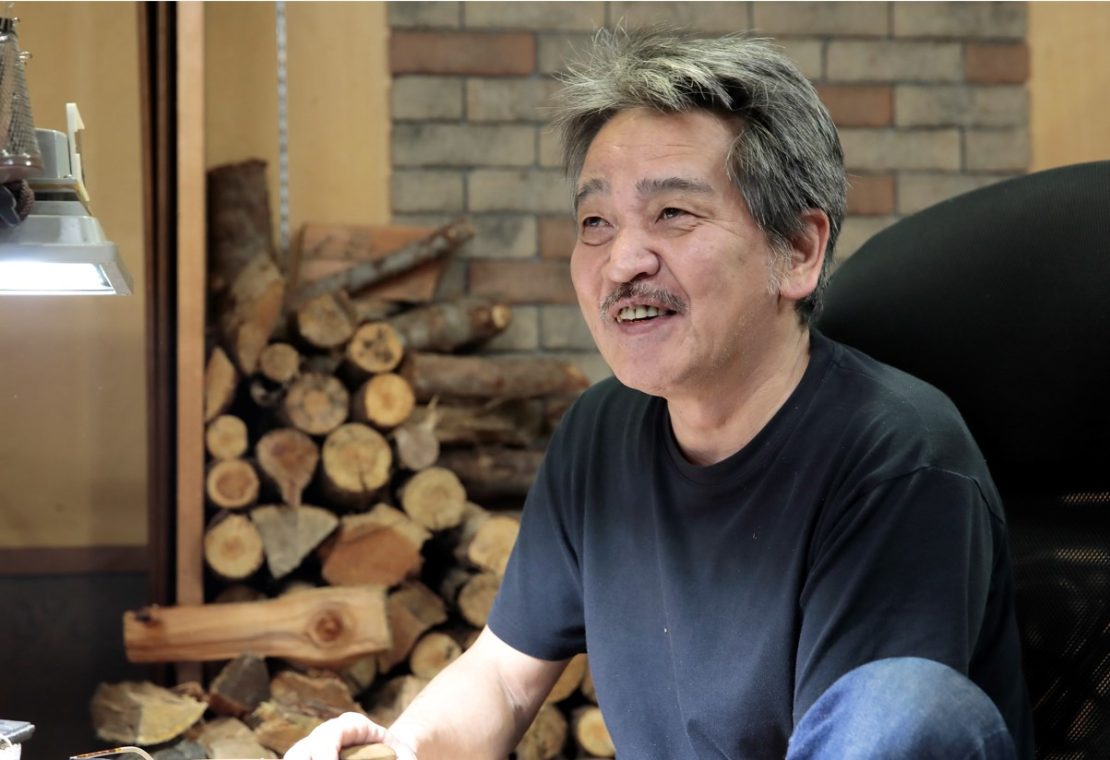 Mamoru Kaizawa
アイヌ工芸家/平取町出身   
Grew up watching and learning from his woodcarver father Moriyuki work from an early age. Now, he focuses on preserving and passing down the profound techniques of his Ainu ancestors in Nibutani Ita for future generations while creating his own unique works of art. Owner of Kaizaiwa Mingei craft gallery Honoree of the Minister of Economy, Trade and Industry Award for Distinguished Service to the Traditional Crafts Industry, and many other public positions.